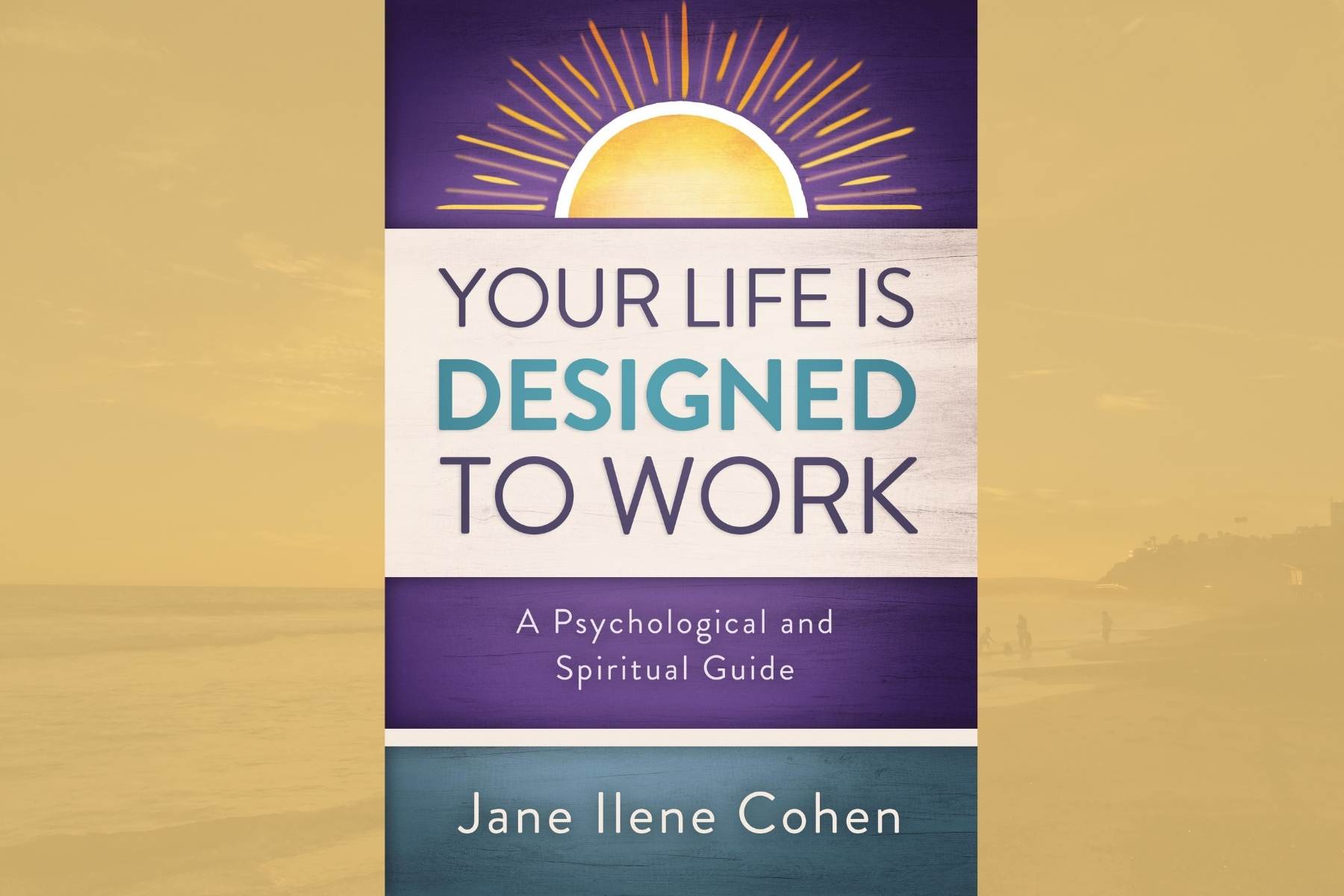 Moving Life Forward
with Dr. Jane Ilene Cohen's Transformative New Book
Your Life Is Designed to Work
A Psychological and Spiritual Guide
Life presents us with many uncertainties and challenges that leave us with a decision – either retreat into our fears and defenses or allow these challenges to transform us and evolve ourselves forward. The new work, Your Life is Designed to Work is a psychological and spiritual guide authored by Dr. Jane Ilene Cohen, an Intuitive & Transformational Counselor, an NLP TimeLine Master Practitioner, and hypnotherapist.
Your Life is Designed to Work demonstrates how to find our way amidst all the uncertainties. Although this book has a spiritual foundation, it is grounded in your everyday life experiences. This is supported by exercises and guidelines to help you transform your experiences in your daily life. There is also a step-by-step process for defusing emotional triggers.
"This book gives you a way to understand your experiences so you can effectively move toward a life that increasingly works," says Dr. Jane.
The book integrates spiritual truths with psychological insights and is also intertwined with everyday life experiences, making it balanced and relatable. Its 231 pages are full of insights obtained from a soul level decision by the author. In 1995, after starting her NLP TimeLine counseling practice, Jane took a stand on the principle that life is designed to work. This profoundly influenced her perception of reality and opened her up to a new body of knowledge that has given birth to this book.
Jane has had a counseling practice since 1995, currently in Encinitas, CA. She works with adults, children, couples, families and other relationships, as well as facilitating groups and workshops.
Jane holds a doctorate in Transpersonal Counseling and works with her clients' mental, emotional, as well as, soul-level experience.  She is certified as a non-denominational minister through the University of Metaphysical Sciences. Her perspective is based on the fundamental principle that life is designed to work and is the founder of the "Life is Designed to Work" thought system.
For more information, visit:
https://www.lifeisdesignedtowork.com/ or https://www.amazon.com/dp/0578962314
Media Contact
Company Name: Jane Cohen Counseling & NLP
Contact Person: Jane Ilene Cohen
Email: Send Email
Phone: (760) 753-0733
Country: United States
Website: https://www.lifeisdesignedtowork.com/